Leading role in the industry of metal parts processing
Shenzhen Evenwin Precision Technology Co., Ltd is well-known as manufacturing metal appearance parts and structural components and these characters are very match YHDM580B and 750A functions. Since the first order placed, we have good relationship for many years.


Plant picture                   Double Disc Grinding Machine and processable workpiece
Case Ⅱ:
Processing production line
  This project is designed for automation and intelligentialization of vernier calipers, metal and non metal thin plates.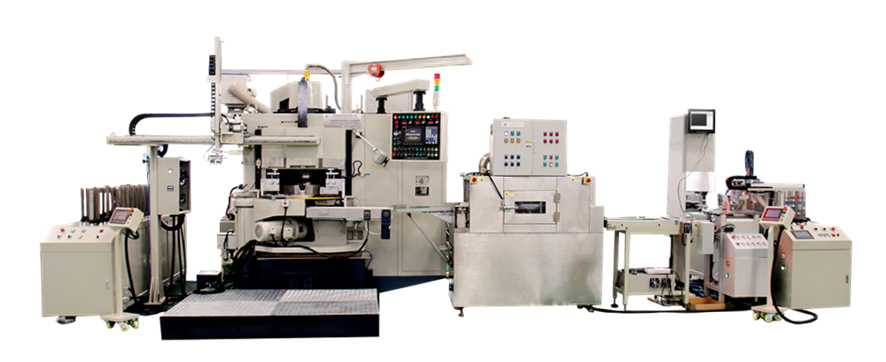 This product is based on double disc grinding machine and put up functional units such as closed loop control,feeding,detection,convey,cleaning,stack and storage featured with high precision,high productiveness,intelligent and reliable.
According to inconvenient clamping and low efficiency of vernier calipers irregular shape, the projects provide a brand new clamping and grinding method after quenching and also develop automatic feeding and loading equipment.